Warning! Audio, text and images on this site are of a sexual nature. Only adults over 18 years of age should proceed. 
Join hosts, Woody and the Beast, for a no-holds-bared audio journey into the world of kink. This is the real deal, not Fifty Shades of Grey! The hosts have been in the Lifestyle for over 20 years each and have experience from around the world. Listen to our kinky world… (For more information on how to listen, on your PC, tablet or phone, click on the "How do I listen?" tab above)
Now publishing every weekend!
Add our new SoundCloud app to your favorite phone.  Stay up to date with new releases and access the entire KinkyCast archive in the palm or your hand!
(Click on a phone above to take you to the SoundCloud app page)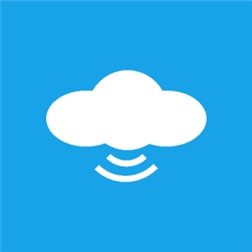 Are you a Windows Phone user?
AudioCloud is available and works great as a Windows Phone app for SoundCloud.  Click on the 'cloud' on the left to take you to the installer.  Happy listening!  
Check out our updated "Topics" page,
now you can enter your own topic!
Your comments and additions to our list are welcome.
What's your favorite episode?  Tell us!
What's on your kinky mind?
We want to hear from you… REALLY!  If you are exploring the world of kink, send us a question or comment about a previous KinkyCast. Send an email to: 
Click on the link above to open your email.
Call us (now)!
Speak your questions or comments to our hotline:
916-KINKY69 

That's… 

916-546-5969
What are
listeners saying?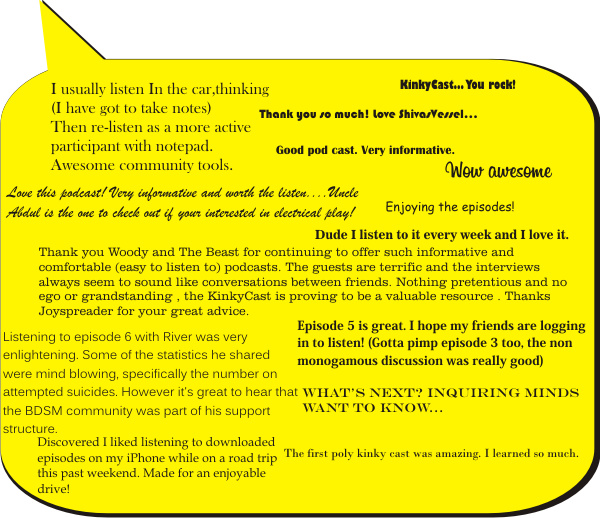 Call for Kink educators!
If you have been in the kinky world for a while and want to share a thought with our audience, we would like to hear from you.  Drop me a line at:  Woody@KinkyCast.com