Warning! Audio, text and images on this site are of a sexual nature.
Only adults over 18 years of age should proceed.
June Edition

Community Spotlight

This month the Community Spotlight goes to Clarksville TN to The Knoll with Mama Domme.  Woody & Autumn unlock some of the magic that goes with a kinky time in the open air.  Sitting around the campfire, roasting nipples chestnuts, breathing fresh air, what could be better that a good beating?  You can have it all, with 50 close friends.  Mama D. Tells of her 40 years in the lifestyle and her guiding hand can help anyone that wants to learn about community.

 Come join us and learn all about this amazing organization, and we promise to bring you more information about education and playspaces next month! — Click here for past CS
Note: We publish every week.  Some browsers cache the home page and don't show the current page. Try reloading the page or clearing your cache.
———— Look LEFT ———
Search for a show about your favorite kink
Click above to open a new window and search for any guest, topic, kink, Show Number (#77),  etc.  Just enter your query on the line above and presto!
Click on the show logo to listen!
Previous Week's Shows, below.  Click on Archive to listen to all of our shows.
Call for Kink educators!
If you have been in the kinky world for a while and want to share a thought with our audience, we would like to hear from you.  Drop me a line at:  Woody@KinkyCast.com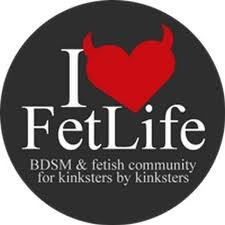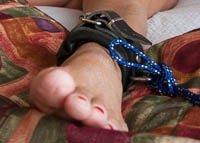 Friend the KinkyCast on FetLife!  We keep an up-to-date listing of all shows and new items will show up in the feed.
Tools:
What is a podcast?
Podcast
From Wikipedia, the free encyclopedia
A podcast or netcast is a digital medium consisting of an episodic series of audio, video, PDF, or ePub files subscribed to and downloaded through web syndication or streamed online to a computer or mobile device. The word is a neologism and portmanteau derived from "broadcast" and "pod" from the success of the iPod, as audio podcasts are often listened to on portable media players.
Surf on to our home page, you will see the five most recent shows.  The current show has a larger icon than the other four.  Click on the show icon and a 'show page' will open.  
All information about the show is displayed: Show number, release date, title, synopsis, links mentioned during the cast and audio player.  
The player has an orange button in the upper left corner with an arrow (>), click on the arrow to play.  A timeline that shows the show length and where you are in it is visible.  If you pause ("), the timeline will disappear, until you click on the small (x) in the upper right corner of the player box.